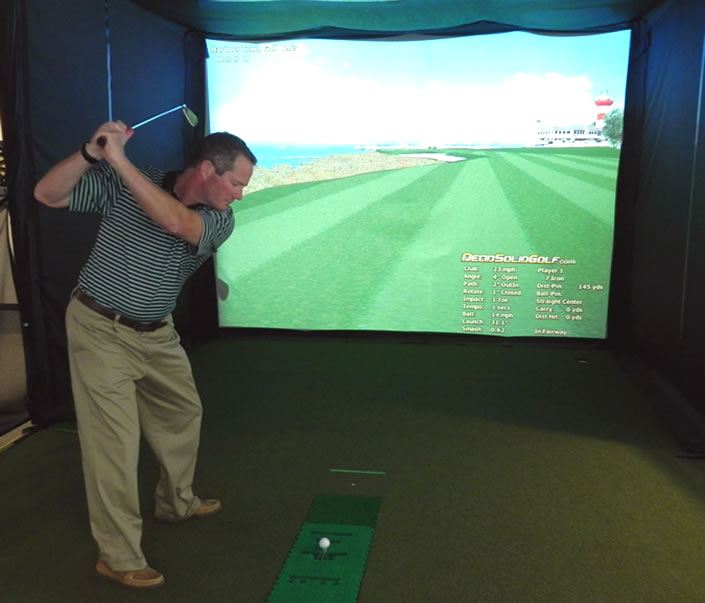 Have an upcoming event?...Indoor Golf Simulator rentals include setup, staffing & disassembly.
Business & golf go hand-in-hand. Golfer demographics are excellent for marketing to decision makers. So why gamble on other promotional ideas? DeadSolid's attractive golf simulators allow exhibitors to attract and keep customers during that important presentation or sale.
Exhibiting at tradeshows can cost thousands of dollars for just the booth space alone. Companies are always seeking new ways to be the most popular and upscale attraction. DeadSolid Golf's simulators have been used successfully by golf companies, golf schools, medical equipment suppliers, investment firms, and leading breweries.
Make YOUR Event The One To Remember And Come Back To
In today's competitive market, the slightest edge can make the difference. Providing a DeadSolid Simulator will provide hours of entertainment, for the young, the old, males and females. A DeadSolid Simulator will make your show or convention, etc. the one they will remember.
Our Simulator will provide exer-tainment and excitement from the show's start to finish. Prizes and demonstrations are always a big hit!
For rental information, please visit:Golf Around America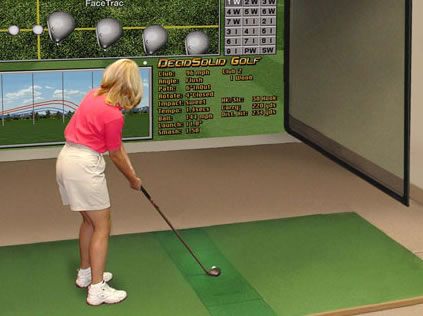 Satisfied customers include:
PGA Bell South Classic
Cartier International Jewelers
LPGA McDonald's Classic At Dupont Country Club
Arthur Ashe Foundation
Ford Motor Company
Kramer International
Sony
Top