INDOOR GOLF SIMULATORS
36 championship courses, commercial or home
Units start at $18,500.00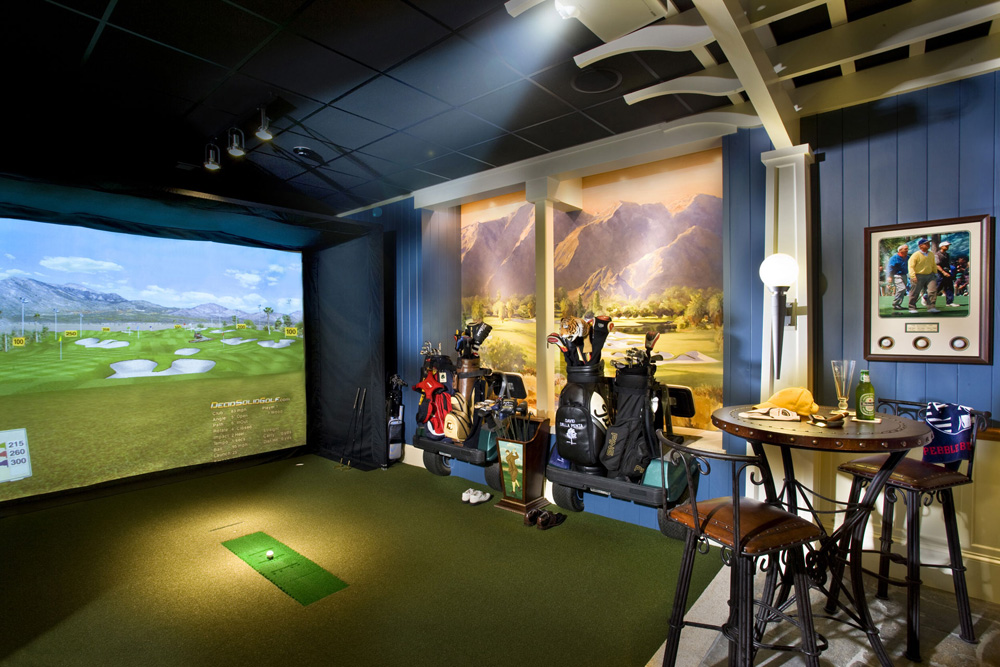 Golf on famous courses while improving your swing on this state-of-the-art indoor golf simulator. Choose from 36 championship courses, driving range, & integrated swing analysis for using your own clubs to tee off, hit down fairways, & putt- like outdoors. Create a family country club for your own Golf Dream House.
Whatever your indoor golf needs- let DeadSolid's experts work with your architect or builder to create the personal custom look you envision.
Indoor Simulator Features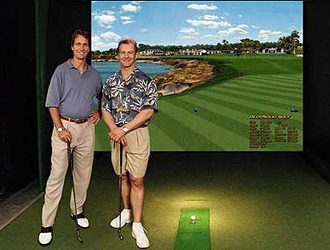 Accuracy & realism
The pro's battle in Merril's golf room - Merril Hoge & Cris Collingworth. Dead Solid Golf is range tested outdoors. Our accuracy is proven.
"I was amazed when I tested Dead Solid Golf technology on an outdoor range. The accuracy was incredibile."
- Tom Powers, PGA professional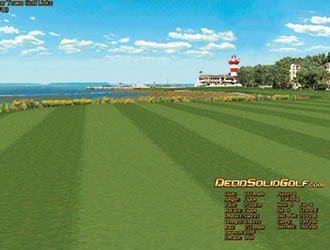 championship courses
DeadSolid Golf re-creates famous courses like Harbour Town Golf Links in Hilton Head, SC from on-site photography and architectural 3-D topographic maps. This attention to detail earned DeadSolid Golf its reputation for the highest quality graphics of any golf simulation. The images are so convincing you'll want to walk down the fairway.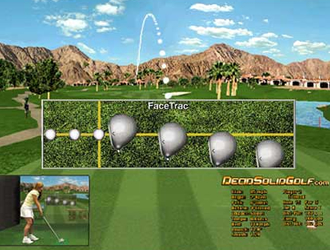 Swing analysis
Better than unexplained shots at a driving range, DeadSolid's integrated swing analysis shows the factors for each shot's ballflight to effectively correct your swing.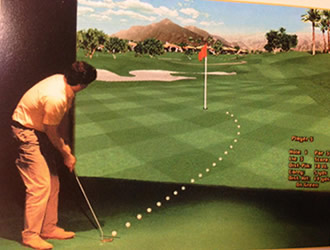 Putting Accuracy
The Full Platform model home simulator allows for Into-the-Screen Putting. Your putts will break left or right along each green's contours.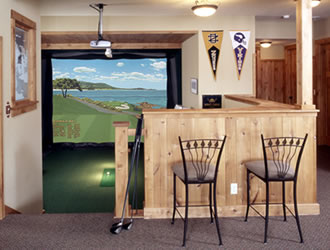 Full platform with Putting
Stand alone/fully-contained unit. No ceiling mounting or special wiring required. Minimum dimensions are 14' wide - 10' high - 20' long.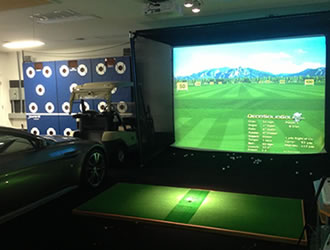 9' x 4' platform , no putting
Aston Martin not included.
Home Custom Simulator Specifications
DeadSolid Golf gives you the most flexibility in selecting the feature set best suited for your needs. Choose your own options or allow our sales professionals to assist you in creating the "perfect custom" golf simulator. This will ensure you have the best golf simulator experience. Home units start at $18,500.00
" Now our eight grandchildren just love to visit Papa's & Nana's home. Golf has truly become a family event & I'm the resident 'Director of Golf'. I recommend investing in DeadSolid Golf "
-Dead Solid Golf Client
Please call us at 814-941-2585 for specific dimensions.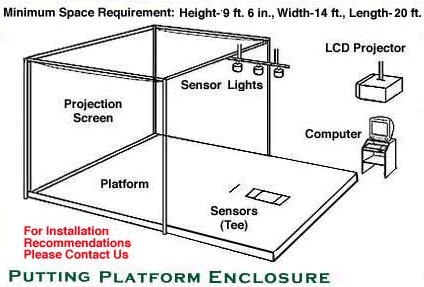 Projection Screen/Net Enclosure (9ft x 12ft Projection Screen)
Putt Sensor & Platform
Swing Analyzer
Power PC Computer
LCD Projector
18 Hole Course Play (36 Courses)
Driving Range
Computer Swing Analysis
FaceTrac Analysis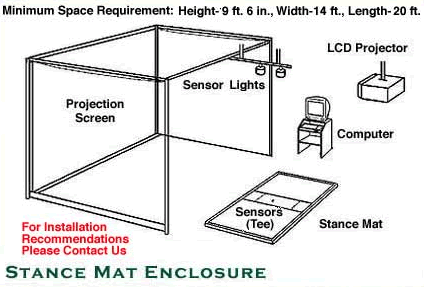 Projection Screen/Net Enclosure (9ft x 12ft Projection Screen)
Swing Analyzer
Power PC Computer
LCD Projector
18 Hole Course Play (36 Courses)
Driving Range
Computer Swing Analysis
FaceTrac Analysis
Top